Invite Don The Idea Guy to speak at your public or private event!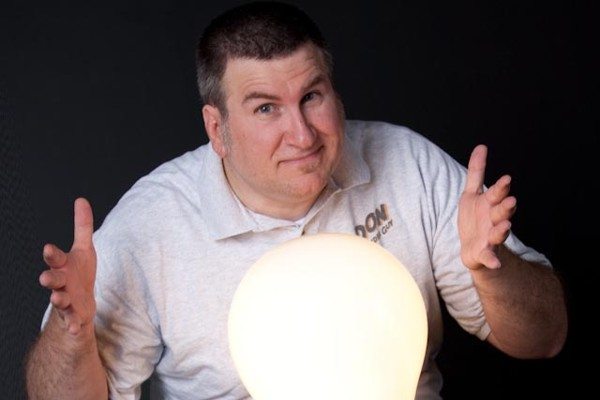 Always an illuminating experience!
DTIG has presented custom talks to Universities, Trade Associations, Better Business Bureau, American Marketing Association, Advertising Federation, and more…
Keynote topics include:
Become an Idea Barista : Using Creativity and Caffeine to Brew-Up Brilliant Ideas
This session shares my personal discovery that creativity and coffee are inherently linked. Nothing generates ideas like sitting across from a friend and sharing a cup of coffee. Participants will learn how to put the common grounds of these creativity+coffee traits into action, as well as the "7 Rules of Beanstorming."
Personal Branding : Who Are You …and Who Cares?
Perfect for the challenges facing 'commodity' salespeople today. If you're selling something that appears to be the exact same as every one of your other competitors is selling, your personal brand may be the only thing that sets you apart and gives you an edge. If you don't have a personal brand that increases your perceived value to the client, all you have left to talk about is price.
Social Media : The "Why Bother?" Seminar
Everybody and their brother (and their brother's cat) is talking about social media. Friends, Fans, Followers, Tweets, Twitters… where does it end? IT DOESN'T. There are thousands of people, books, and websites all giving lessons on How To… Get Rich, Get Noticed, Get Customers, Get Business, and Get Started with Social Media — but no one is talking about what everyone is really wondering: "WHY BOTHER?" …Until now!
Getting the Best Results from Your Marketing and Promotion
No matter if you're a small business with a minimal marketing budget or a giant corporation heavily invested in traditional advertising campaigns, the media landscape has fractured into a million little audiences that are increasingly more difficult to reach with traditional media — but more interested than ever in getting personally involved with your product or brand …on their terms. This presentation illuminates some of the major changes in legacy media and new opportunities waiting for you in the new media landscape.
A presentation from Don The Idea Guy is no canned-speech!
DTIG works with you to customize each message for your particular audience and industry, embedding examples and scenarios that speak directly to the new challenges you're facing today.